Brilliant Appearance on Canton Fair, ADTO GROUP's One-stop Procurement Mode Being Popular
The 125th China Import & Export Commodities Fair (which also abbreviated as Canton Fair) was held at Pazhou Convention & Exhibition Center in Guangzhou during April 15th to 19th. There were more than 20 thousand enterprises and purchasing agents from 210 countries attended this fair.
ADTO GROUP, the leading enterprise of global engineering materials, the one-stop procurement service platform for engineering equipment materials, made a brilliant appearance with solutions and star products of Engineering Building Materials, Construction Machinery Materials, Decoration Materials, Engineering Machinery & Electrical Materials, and Safety Labor Protection Materials.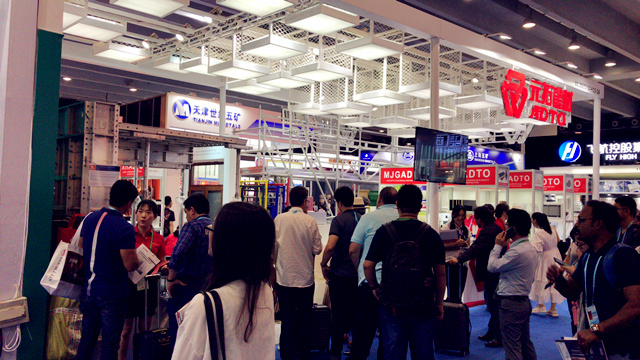 This is the ADTO GROUP'S 20th attendance in Canton Fair. Different from the previous Canton Fair, ADTO GROUP not only brought the products with "ADTO" brand to attend the fair, such as ADTO Scaffolding, ADTO Aluminum Formwork, ADTO Framework, ADTO Safety Netting; but also brought the joint venture's products this time, which including the Galvanizing Steel Pipe of JCADTO, the Mixer Plant of JFADTO, the Mixing Pump Truck of HBADTO, the Mobile House of ZSADTO, the Aluminum Profile of XHADTO, the Container House of YHADTO, the Fire-proof Door of JKADTO, the Stainless Products of HCADTO, the Film Faced Plywood Formwork of ZMADTO, the Draught Fan of XHYADTO, the Electrical Switch of SSADTO, the Ecological Coating of MJGADTO, the Integrated Kitchen Electric of YJADTO, and the Ceramic Tile of YDADTO.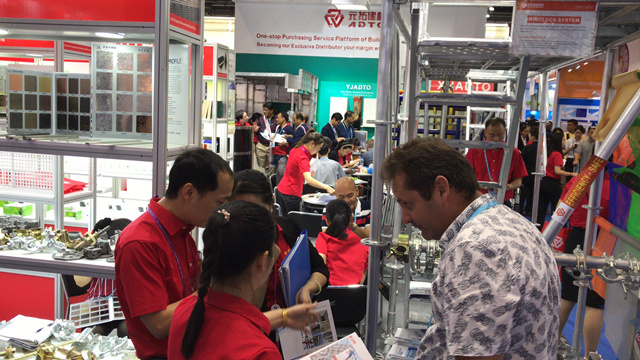 ADTO GROUP attracted many overseas merchants to stop, inquiry, and play orders by virtue of rich product categories, price advantages of manufacturer direct supply, industry-leading product quality.
According to preliminary statistics, during the fair, ADTO GROUP received more than 1,500 batched of visitors and signed agreements with two agents. And the on-site transaction amount was over 3 million US dollars. There are many potential clients are being contacted.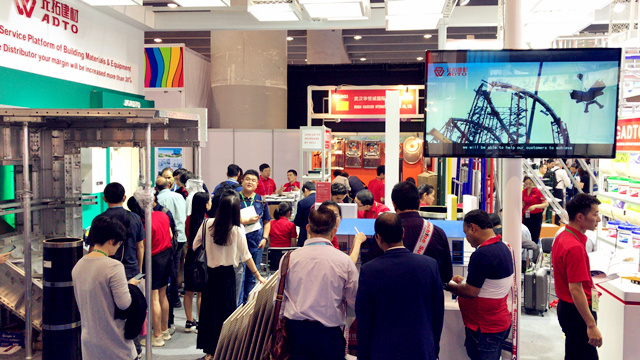 One client from Vietnam, who had played an order for 130,00 US dollars on the spot, though that ADTO Ringlock Scaffolding System are manufactured with fine workmanship, performed stably, and easily erected & disassembled.
A customer from Chile was so impressed with ADTO Aluminum Formwork that he signed a $160,000 order on the spot.
A businessman from Myanmar took a fancy at JCADTO's products and signed an agency agreement with annual sales of 12 million US dollars.
A customer from Europe said that the ZMADTO's Film Faced Plywood Formwork had a smooth surface and good quality, and signed an order of 120,000 US dollars.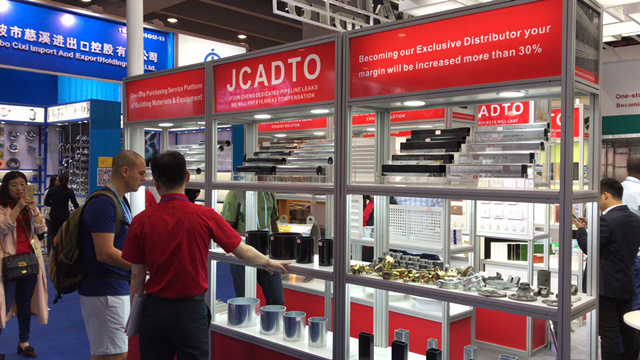 "Canton Fair is an important channel for us to get to know global customers, where we can receive a large number of orders every year. " You Yanming, the Chairman of ADTO GROUP said. "We ADTO GROUP have adopted a new cooperation mode. By cooperating with Engineering Equipment and Material manufacturers to establish joint ventures, ADTO GROUP, together with its partners, will jointly expand the international market. Last year, the overall revenue showed a growth trend, and it is expected to double this year. "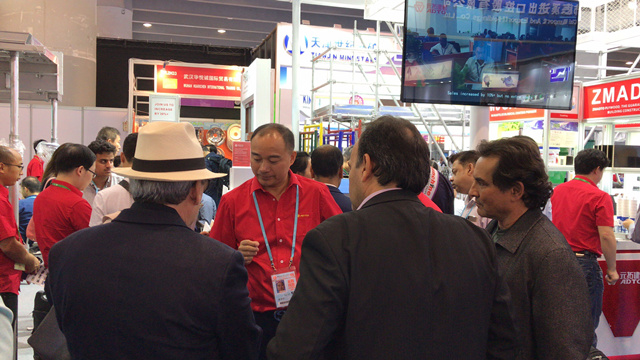 Chairman You Yanming also expressed his expectations: "With the increase of the joint venture, there will be more and more products on the ADTO Building materials platform, which can meet customer's one-stop procurement needs. Compared to traditional procurement, one-stop procurement is considered to be more competitive and more cost-effective. "
ADTO GROUP has been constantly insisted on International Strategies for many years. It has accumulated International Market Operating Experience for 14 years, and it has nearly 50 subsidiaries at home and abroad. For the 6 consecutive years, ADTO GROUP has become the leading exporter of scaffolding in China, serving thousands of large engineering companies and builders all over the world. In the future, ADTO GROUP will continue to help more domestic factory to be international through international channels such as Canton Fair. ADTO GROUP will unite its partners to show the magic of "Made in China" to the world with more and more new products.
Related News