ADTO Building Materials Group Won the "The Top 10 Internationalization Cases of the Year 2020

On December 30th, ADTO Building Materials Group and other nine outstanding enterprises won the honorable title of "2020 Top Ten International Enterprise Cases" by the authoritative evaluation of China Trade News Office International Think Tank Platform and the Case Teaching and Research Center of International Economics and Trade Academy of Central University of Finance and Economics.
According to the organizers, in 2020, under the influence of "Covid-19", a major black swan event, many enterprises have encountered unprecedented severe tests. The corporate cases selected this time are mainly representatives of turning risks into opportunities in the face of the spread of the global epidemic. While realizing their own value chain climb, they also pay attention to fulfilling social responsibilities overseas and become the model of Chinese enterprises going overseas.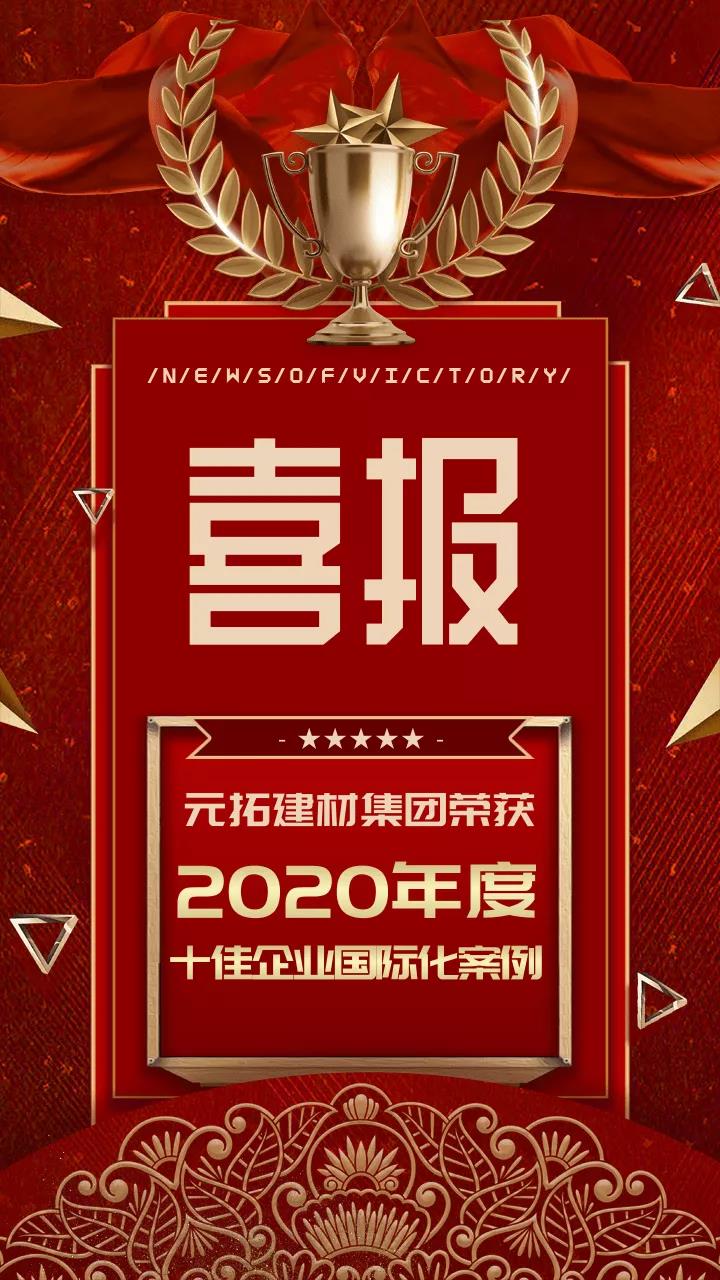 Recommend Reason
During the epidemic, enterprises in all parts of China actively promoted the resumption of work and production. Thanks to the cooperation network built by ADTO Building Materials Group, after a week's returning to work, ADTO Building Materials Group had achieved eye-catching achievements: the total amount of signed order is more than 4.5 million US dollars; 21 newly signed orders whose amount is more than 1.5 million dollars; 41 pre-signed orders whose amount is more than 3 million dollars. And 315 new intention cooperation factory, product category covers templates, profiles, stones, sanitary hardware, pipe fittings, and pipe material, hotel furniture, steel structure, lamps and lanterns, and so on.
The reason why ADTO Building Materials Group can resume work and production quickly and achieve excellent results is related to the cooperation concept it pursues at ordinary times. ADTO shares its 15 years of international market operation experience with factories that have no international trade experience. In addition, the company has independently developed an information system to realize the interconnection of information, data, and resources among its business units, joint ventures, and partners within the group. They also share their own customers' purchasing needs with the factory. On this basis, they have innovated the foreign trade model and carried out the "foreign trade + factory + Internet + big data + channel (customer) sharing" model. That model worked during the current outbreak. For example, ADTO Building Materials Group's own factory in Tianjin was unable to open normally because many workers were out of town, so the company passed on orders to its partner factories. This reflects that with the deepening of "One Belt And One Road" construction, Chinese enterprises also realize the importance of building cooperation networks and interconnection.
Related News