Powerful Combination! ADTO GROUP Signed Strategical Cooperation Agreement with Huifeng Construction Group
ADTO GROUP Signed Strategical Cooperation Framework Agreement with Huifeng Construction Group in the past few days. According to the agreement, based on the principle of complementary advantages, equality, and mutual benefit, the two parties will carry out all-round and in-depth cooperation in the procurement of materials for civil construction, installation, decoration, municipal administration, landscaping, and other projects. So as to achieve mutual benefit and win-win situation.
Huifeng Construction Group is a large construction group that focuses on construction, integrates design, investment, construction and operation, and develops in the field of the construction industry. It has 22 construction-related wholly-owned subsidiaries, covering the whole industrial chain of construction, such as engineering construction, information consulting, construction materials sales, construction machinery and equipment leasing, labor management, landscaping, investment, finance, science, and technology research and development.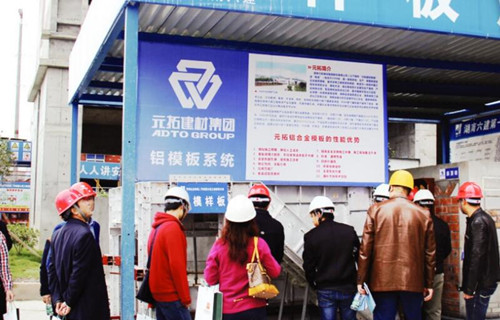 Huifeng Construction Group has been deeply engaged in the field of construction for many years, with abundant project information channels and wide business scope. ADTO GROUP, as a one-stop procurement service platform for engineering equipment and materials, gathers hundreds of factories and tens of thousands of kinds of engineering building materials, which are directly supplied by manufacturers with favorable prices and high quality, and can meet the diversified procurement needs of engineering materials of Huifeng Construction Group.
The signing of the cooperation agreement between ADTO GROUP and Huifeng Construction Group will bring new opportunities to the development of both sides and inject new vitality, promote the brand effect of both sides, and realize win-win value. We look forward to the two sides seeking more opportunities for in-depth integration and mutually promoting the development and striving for a model of cooperation in the future.
Related News