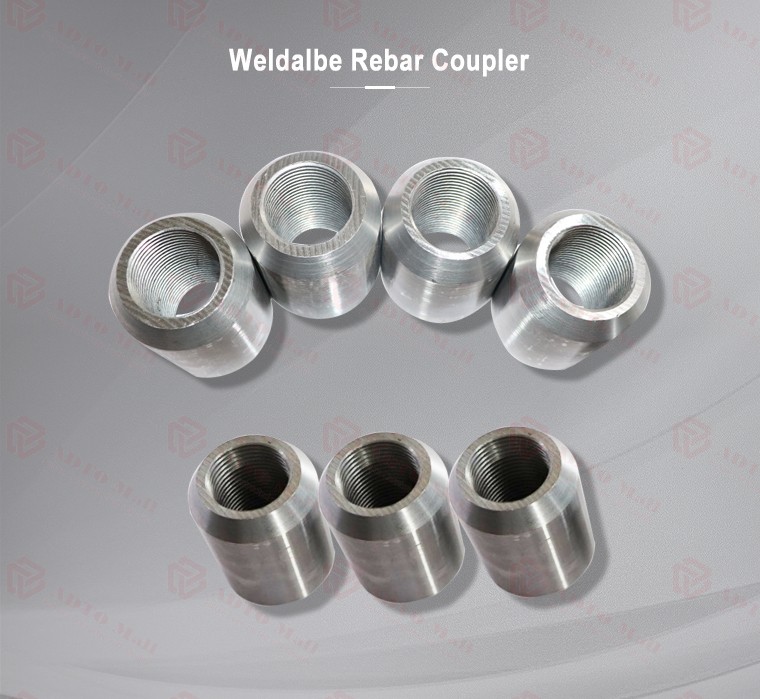 Description:
Weldable rebar couplers provide a convenient means of connecting reinforcing bars to structural steel plates or sections. Shorter than the standard coupler, it has a parallel thread at one end. The other end is welded directly to the steel. The load conditions at the connection must be determined by the designer along with the type and size of weld required. It adopts high performance low carbon alloy steel (20Cr) as material to ensure the welding quality. Another important consideration is the type of electrode to be used, which must be matched to the properties of the plate and tube, and to the site conditions under which the welding will be undertaken. Welders should be qualified for the type of weld required.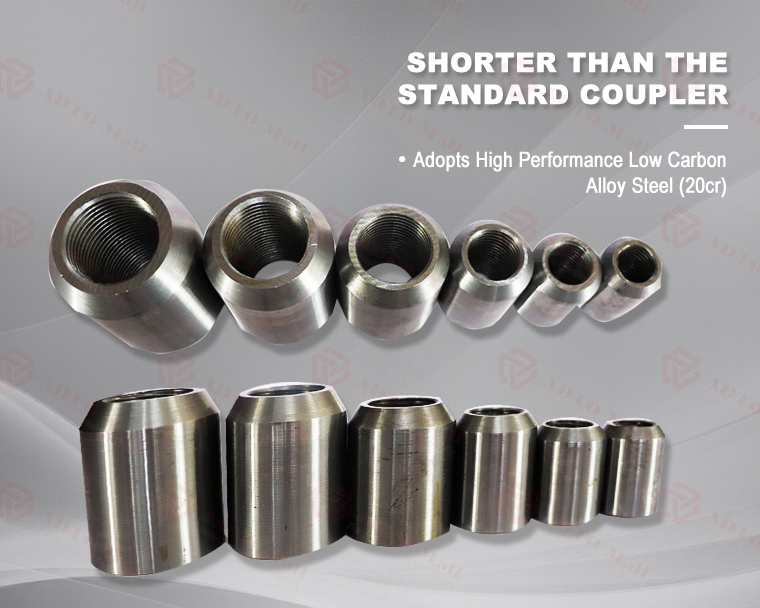 Product Advantage:
1.Designed for connecting reinforcing bar perpendicular to structural steel sections or plates
2. Internally taper threaded on one end, with the other end prepared for welding
3.Machined from weldable grades of steel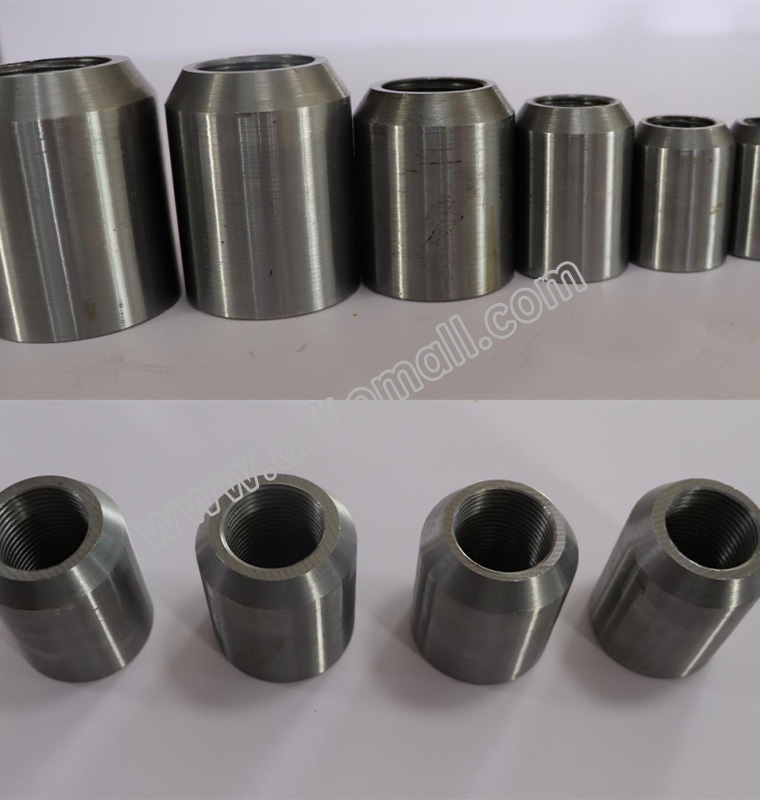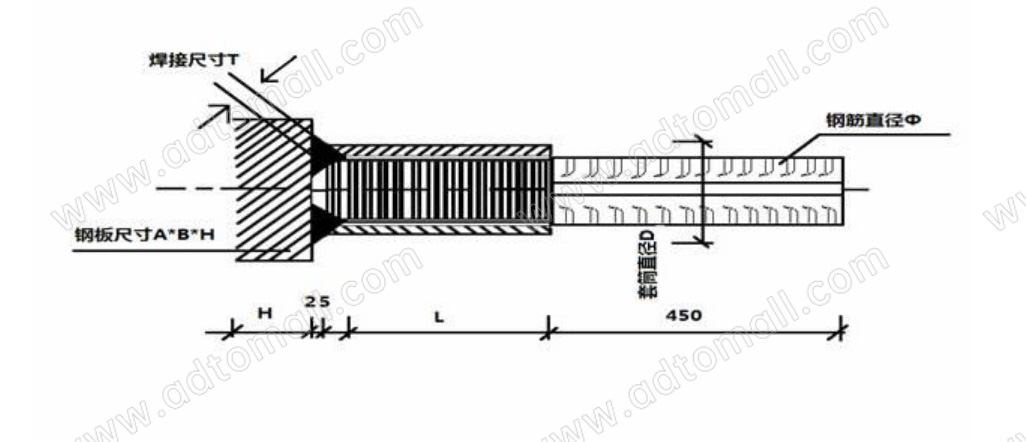 Technical Advantages
1) High splice strength, which could exert ultimate tensile and compression strength of rebar, it could satisfy the requirements stipulated in the Chinese standard JGJ107, American standard UBC1997, British standard BS8110, French Standard NF35-20-1, German standard DIN1045, ISO15835 and other requirements in the relevant standards;
2) Easy to operate and maintain, no need for technicians, fast splicing on construction site;
3) Several types of splices, which could be suitable for rebar splicing when the rebar cage or the bending rebar is used;
4) High production efficiency, it only takes less than 1 minute to upset and make one thread on the site;
5) High adaptability, the splicing could be conducted when the power is off, or under water, or at super high position, or windy, rainy and snowy weather.
6) Environment-friendly, material-effective.
7) Inexpensive to purchase, maintain and repair.
8) The Splicing could be produced in advance without influencing the construction period.
9) Full-Tension splice, bar break under tensile tests.
10) Manufactured under strict quality assurance plan ISO 9001
Application: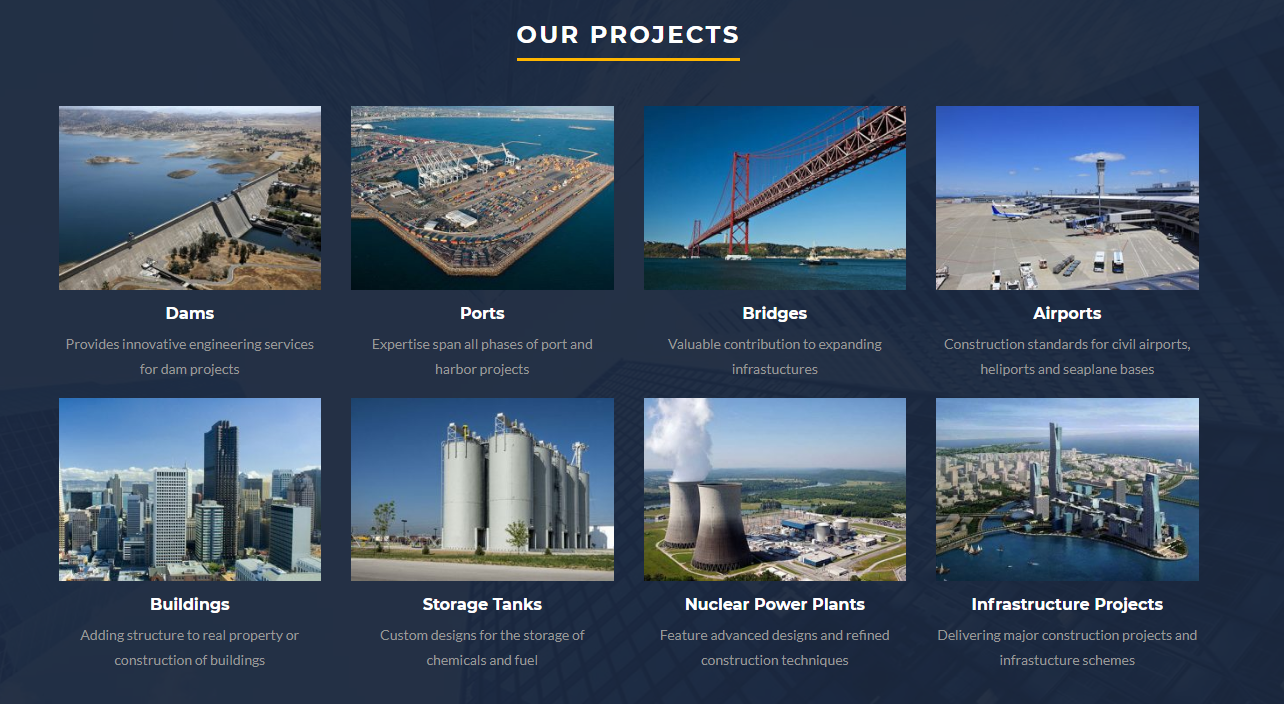 Factory & Inventory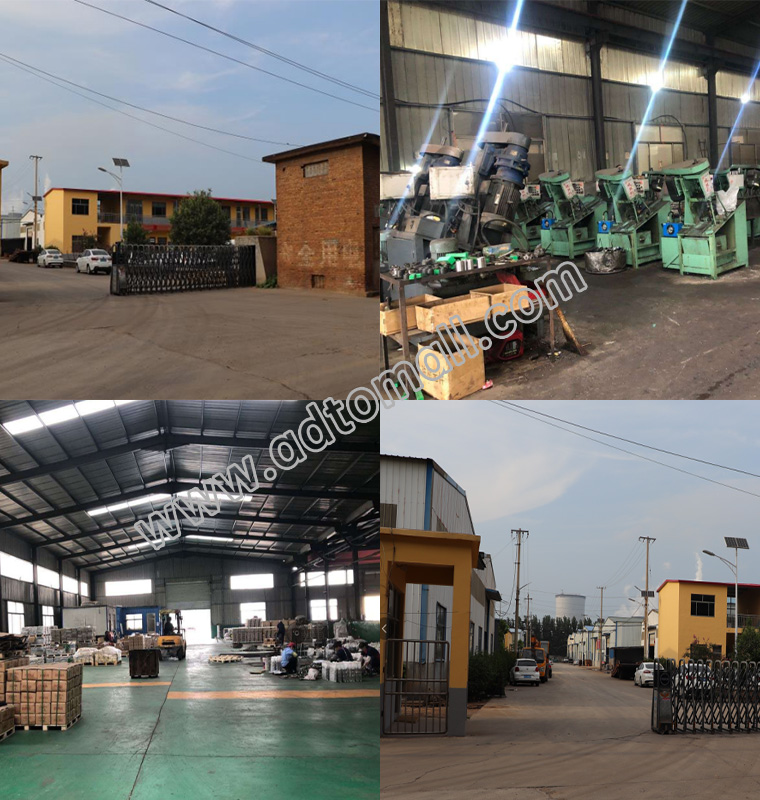 Production Processes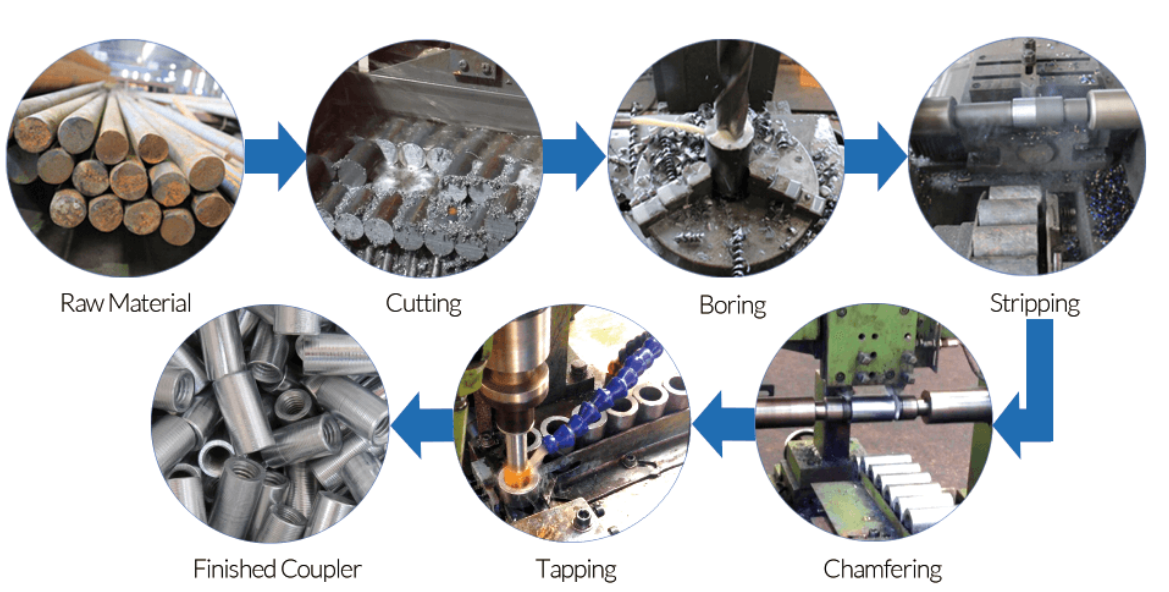 Quality Control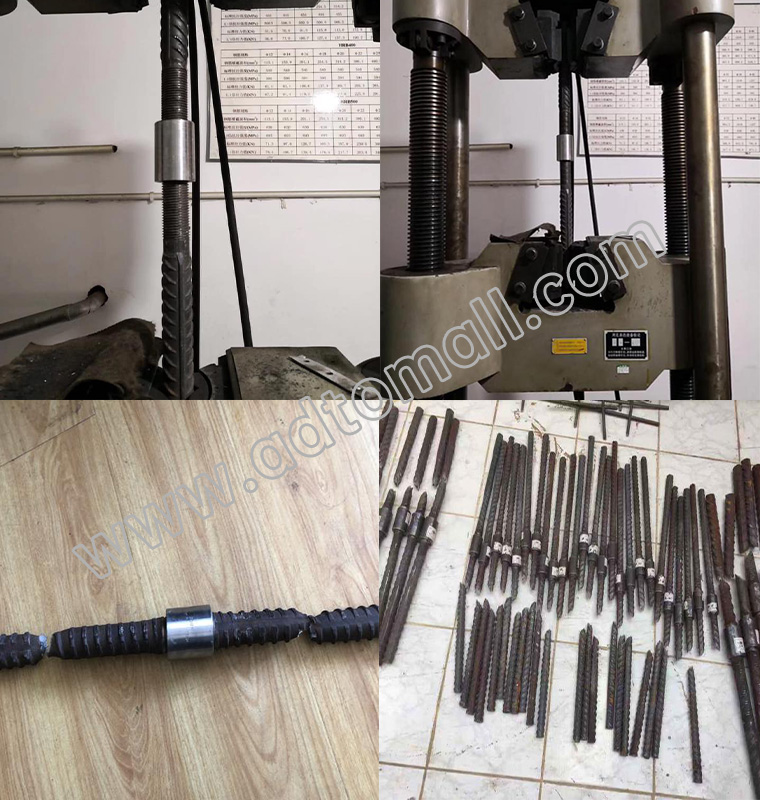 Package & Shipping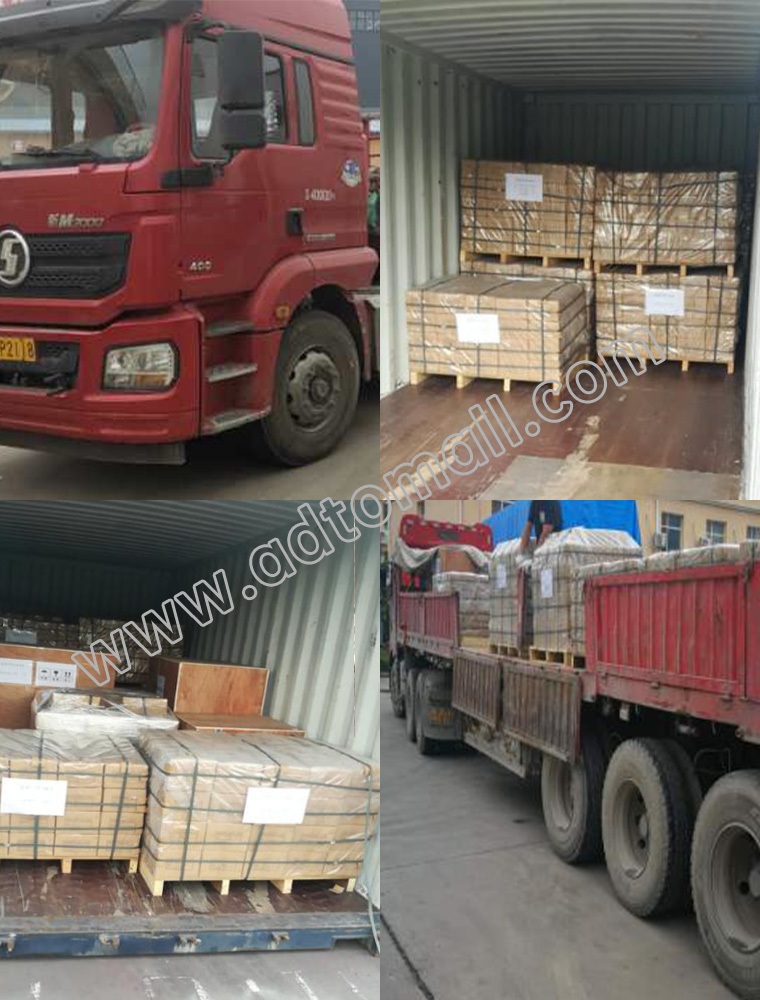 Application