ADTO rebar coupler is made of high-quality carbon structural steel 45#/40Cr with reasonable design, advanced technology, high precision and reliable connection quality.
We design the couplers of all specifications based on the strength requirements of HRB500 steel bars. Couplers are applicable to all screw thread steel on grade HRB335,HRB400,HRB500,HRB600.
All the performance indexes have meet the standard of National Centre for Quality Supervision and Test of Building Engineering.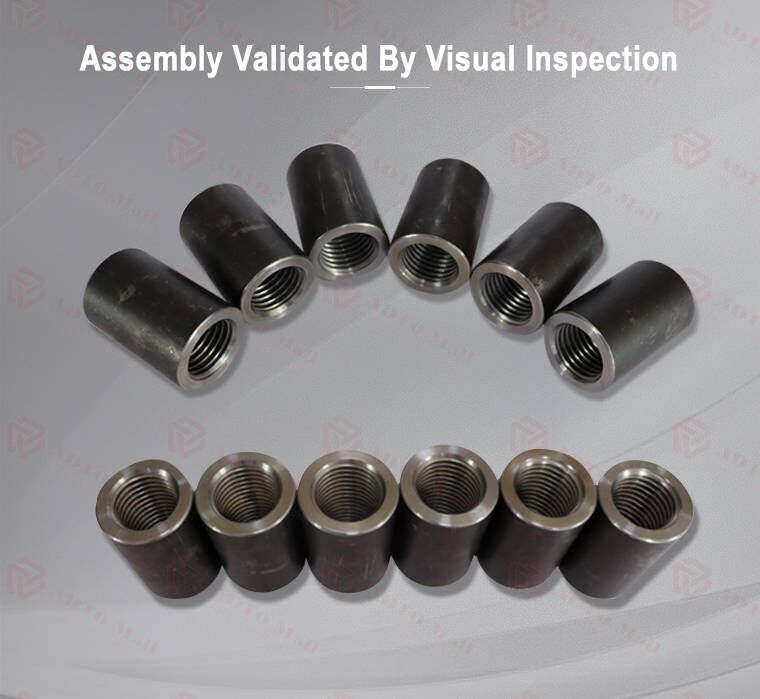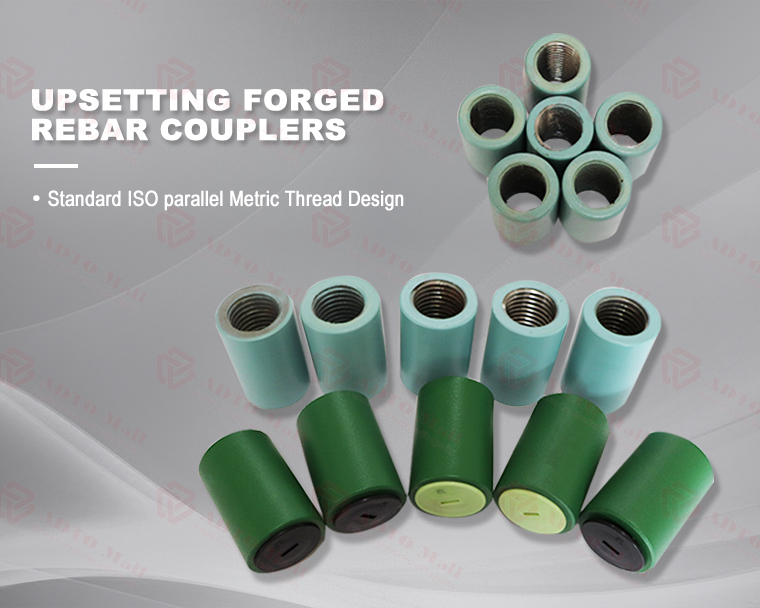 Description:
Upsetting forged rebar couplers offer a full strength connection together with enhanced fatigue resistance. They are suitable for projects of any size, including those requiring a high volume of couplers, such as road and rail bridges. Each end of the rebar to be joined is cut square and enlarged using a cold forge process. A thread is then formed on the enlarged bar end using a thread rolling machine. The thread is such that the cross-sectional area of the bar ends are not reduced ensuring the strength of the connection matches or exceeds that of the parent bars.
Specification:
Product Name
Size
Diameter
MM
Length
MM
Pitch


Upset forged paralel threading rebar coupler

16
26
40
M20*2.5
18
29
44
M22*2.5
20
32
48
M24*3.0
22
36
52
M27*3.0
25
40
60
M30*3.5
28
44
66
M33*3.5
32
50
72
M36*4.0
36
56
80
M39*4.0
40
62
90
M45*4.5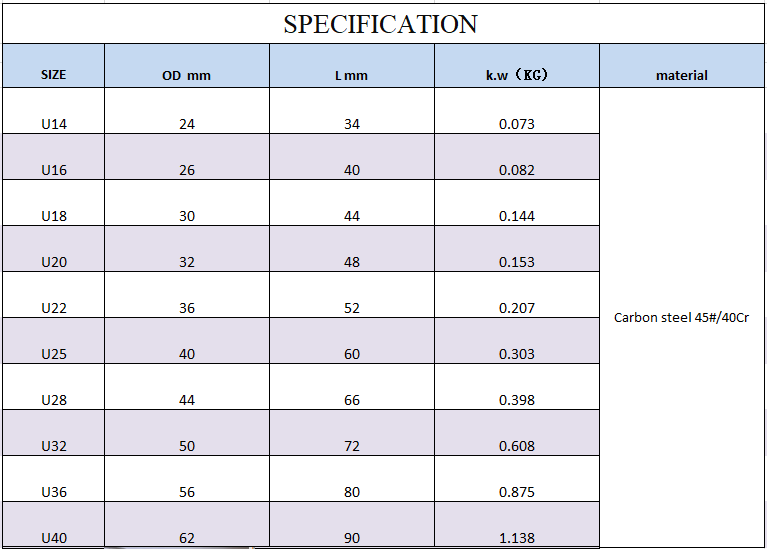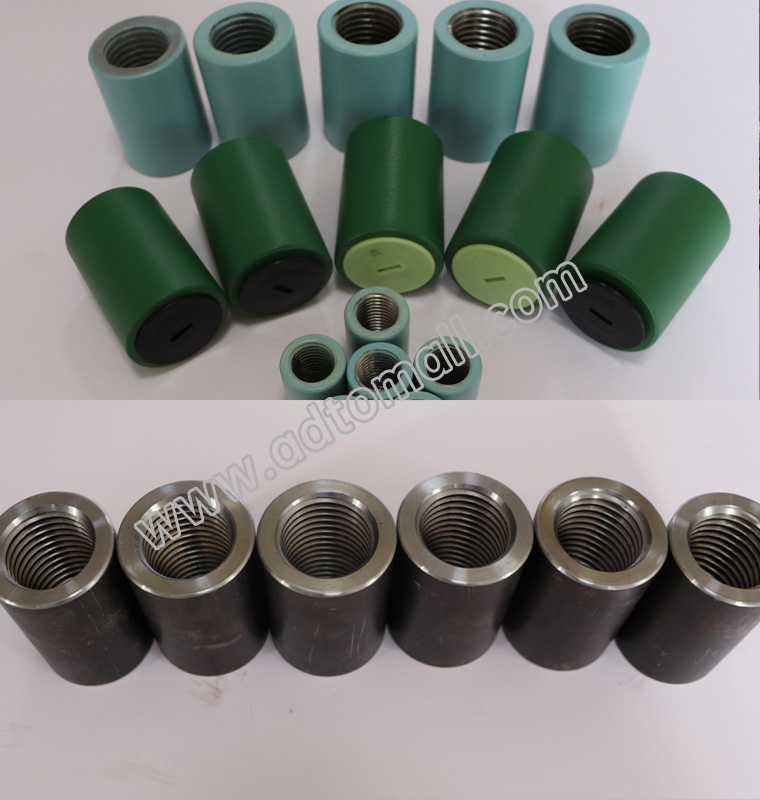 Product Advantage:
No reduction of bar cross-section area and bar –break feature
1. No torque wrench required
2. Assembly validated by visual inspection
3. Standard ISO parallel Metric Thread Design.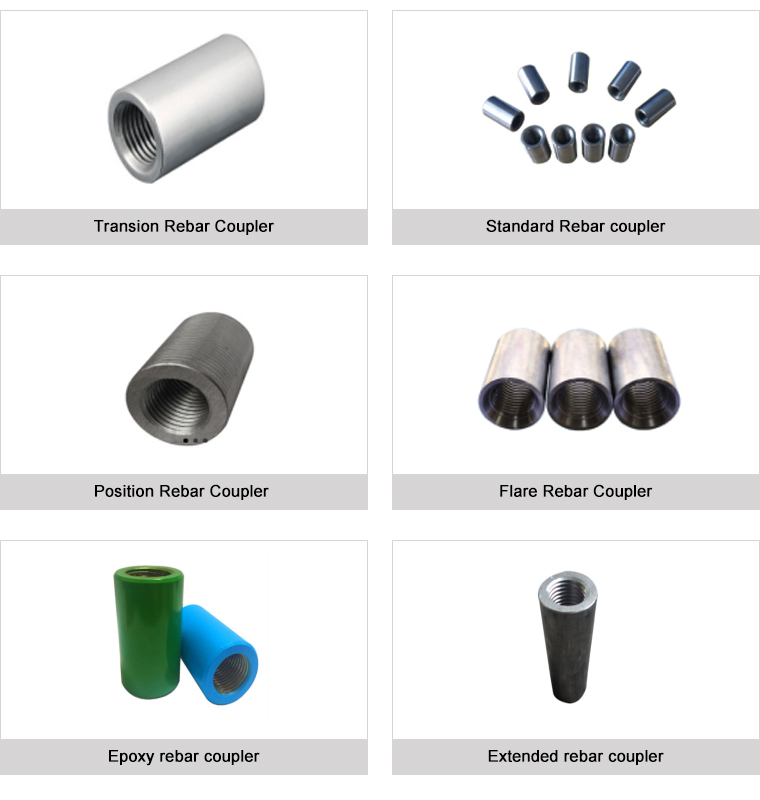 How To Use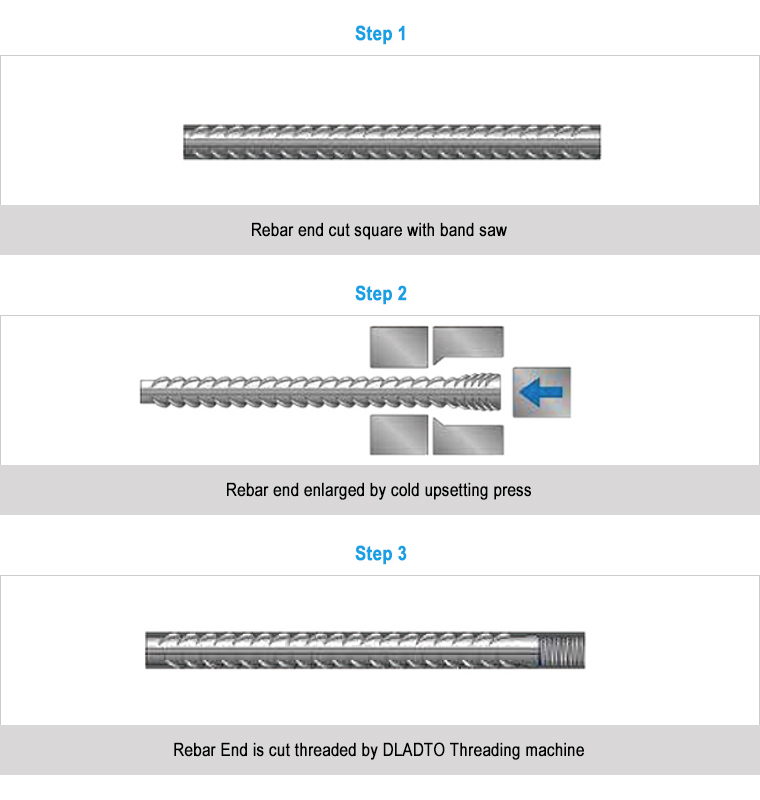 Working principle
First, use machine to work the end of rebar.
Second, use Threading machine to process screw on the rebar end.
Third, use one rebar coupler to connect two rebar ends.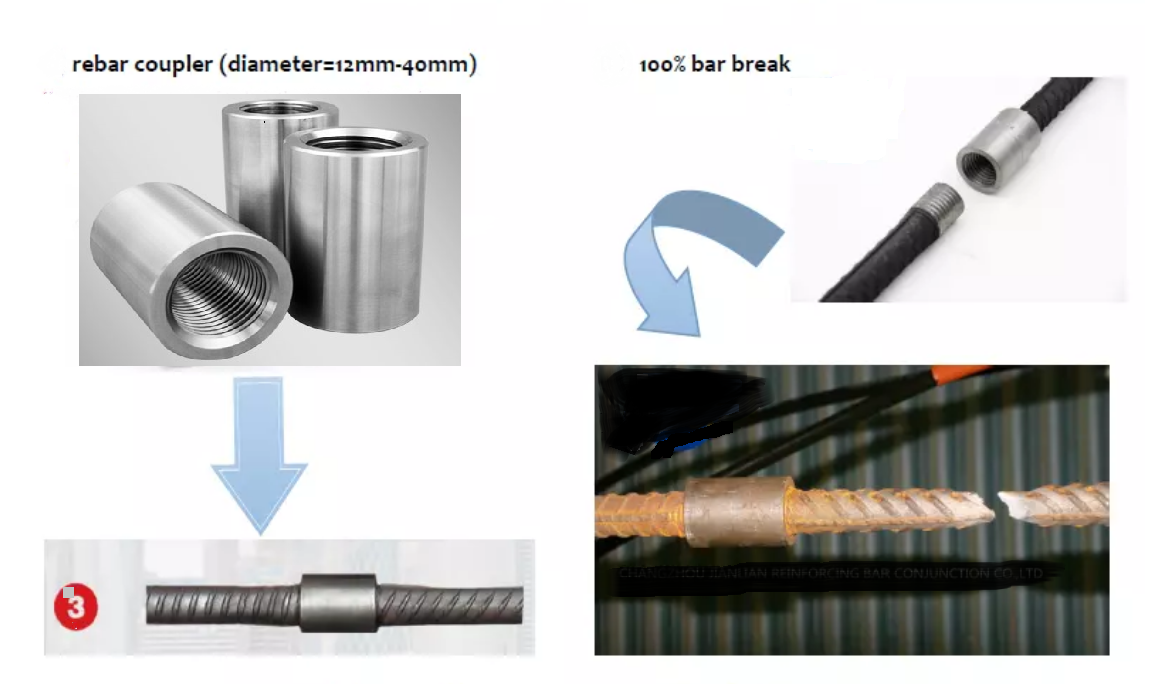 Technical Advantages
1) High splice strength, which could exert ultimate tensile and compression strength of rebar, it could satisfy the requirements stipulated in the Chinese standard JGJ107, American standard UBC1997, British standard BS8110, French Standard NF35-20-1, German standard DIN1045, ISO15835 and other requirements in the relevant standards;
2) Easy to operate and maintain, no need for technicians, fast splicing on construction site;
3) Several types of splices, which could be suitable for rebar splicing when the rebar cage or the bending rebar is used;
4) High production efficiency, it only takes less than 1 minute to upset and make one thread on the site;
5) High adaptability, the splicing could be conducted when the power is off, or under water, or at super high position, or windy, rainy and snowy weather.
6) Environment-friendly, material-effective.
7) Inexpensive to purchase, maintain and repair.
8) The Splicing could be produced in advance without influencing the construction period.
9) Full-Tension splice, bar break under tensile tests.
10) Manufactured under strict quality assurance plan ISO 9001
Aplication: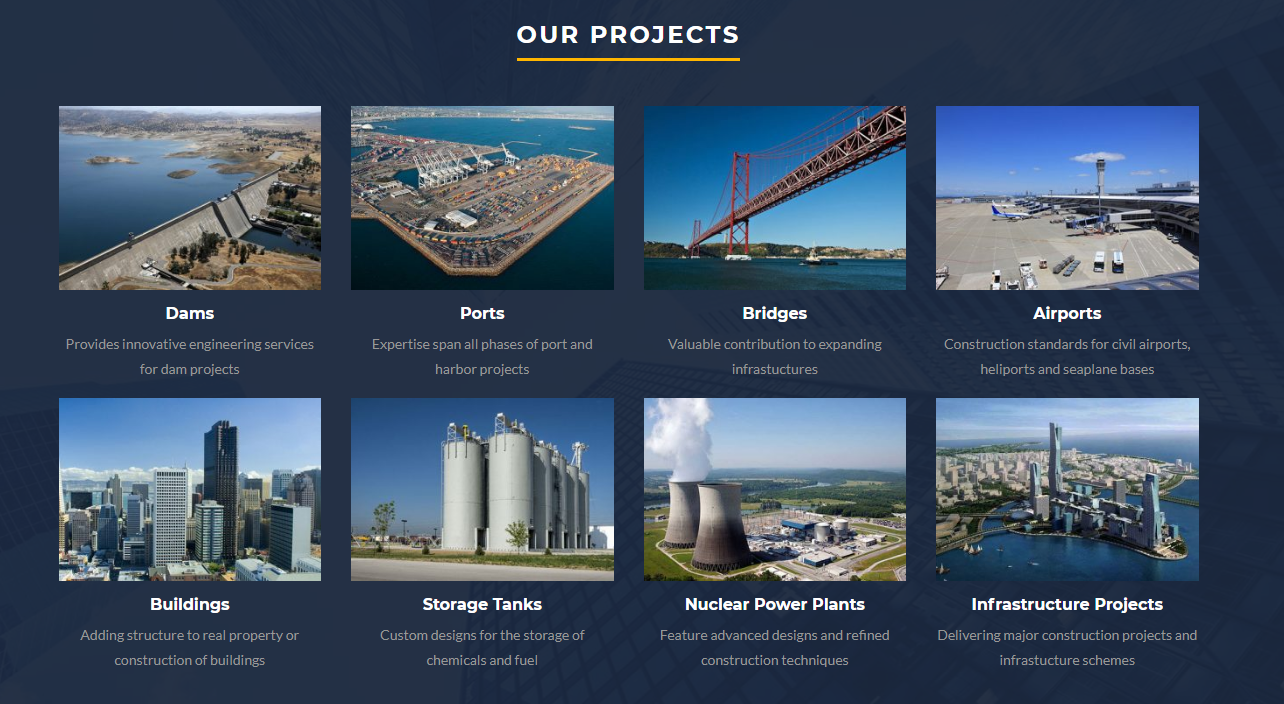 Factory & Inventory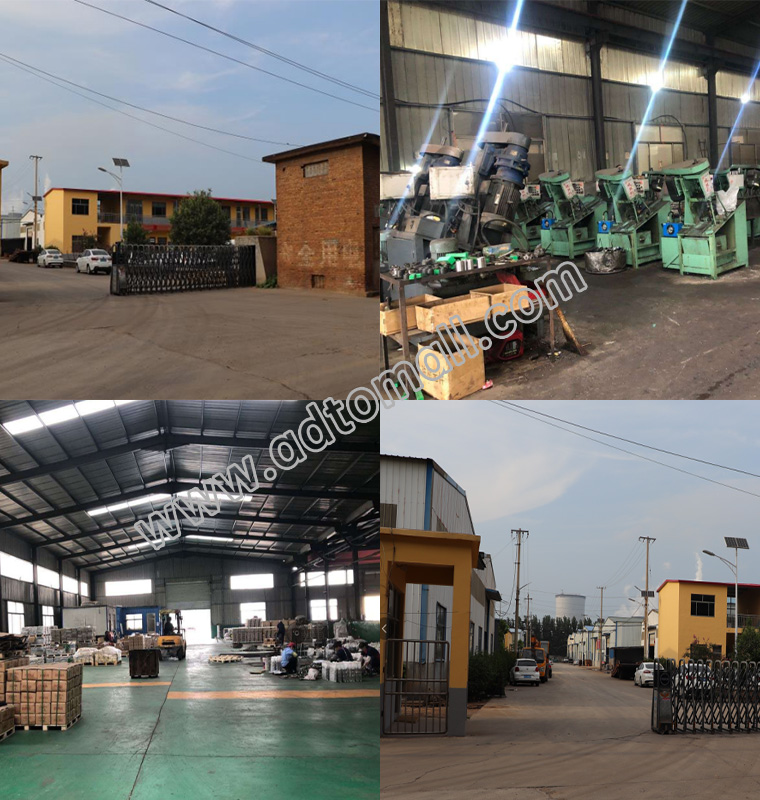 Production Processes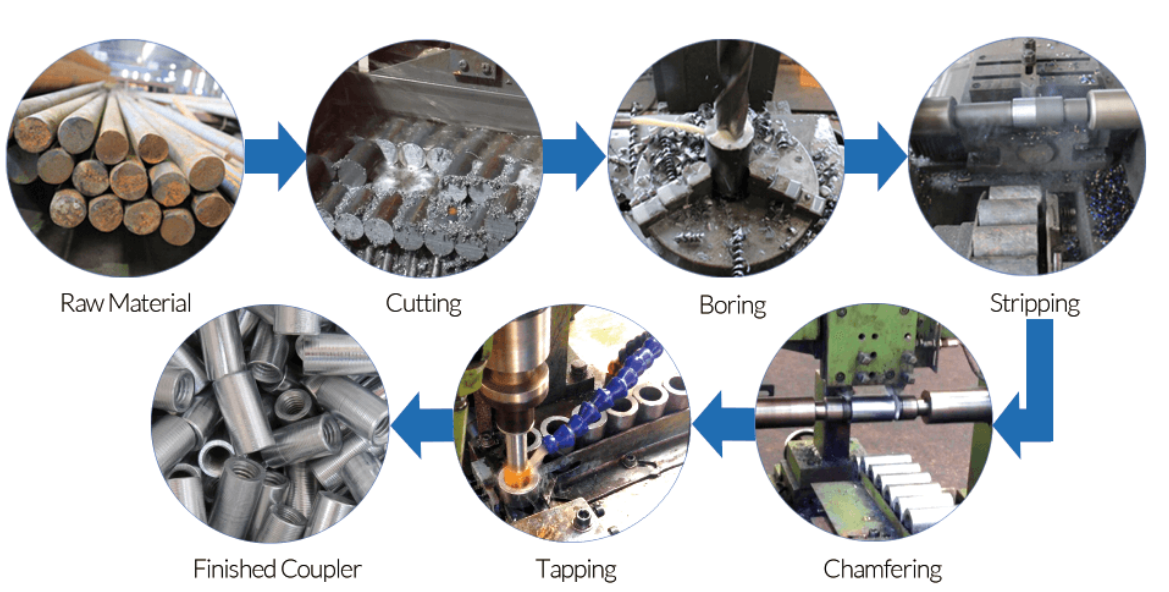 Quality Control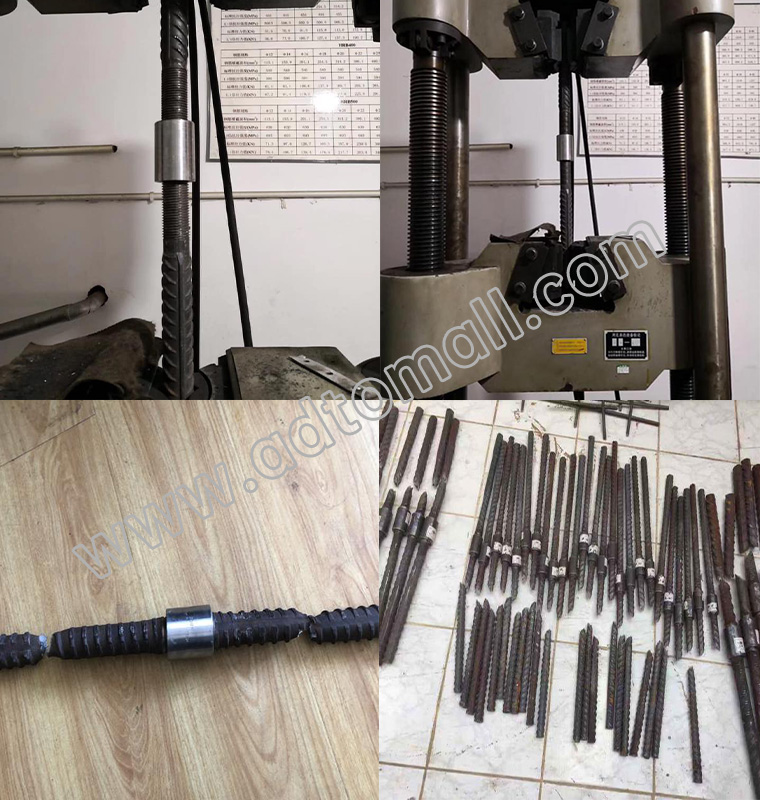 Package & Shipping