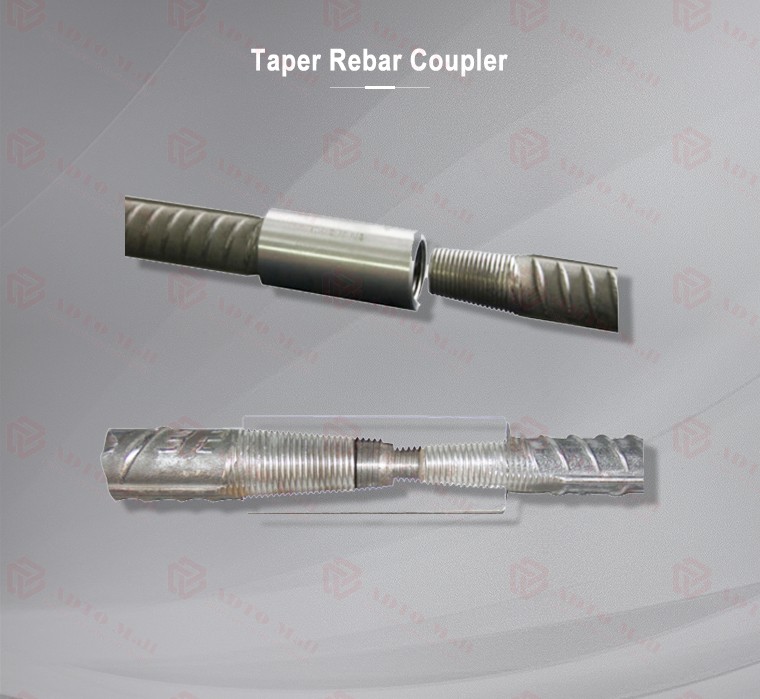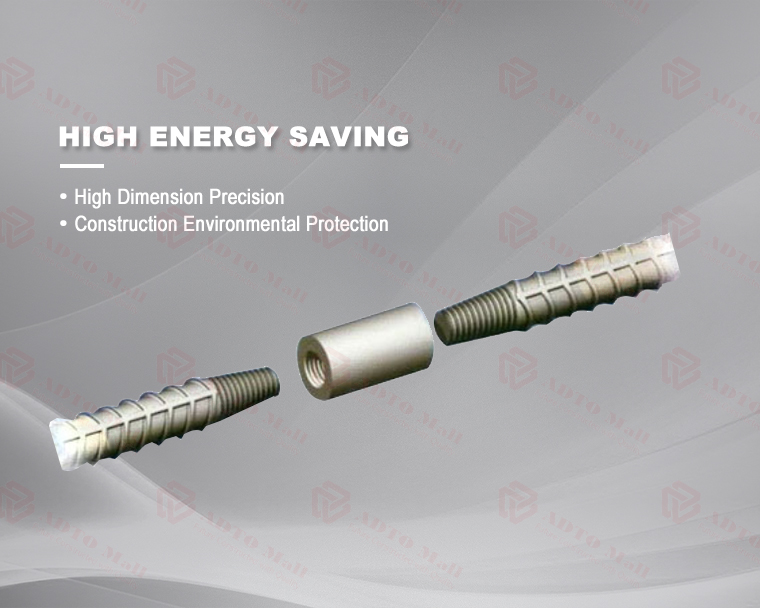 Description:
Taper threaded coupler is a kind of mechanical joint with internal tapered thread, which can withstand the axial force and horizontal force at the same time. It is used for rebar mechanical splicing in the concrete structure. It can connect re-bars of same or different diameter laterally, vertically and slantingly. It is broadly applied to the tunnel, tower, bridge, subway, airport, nuclear power station, high rise building and more.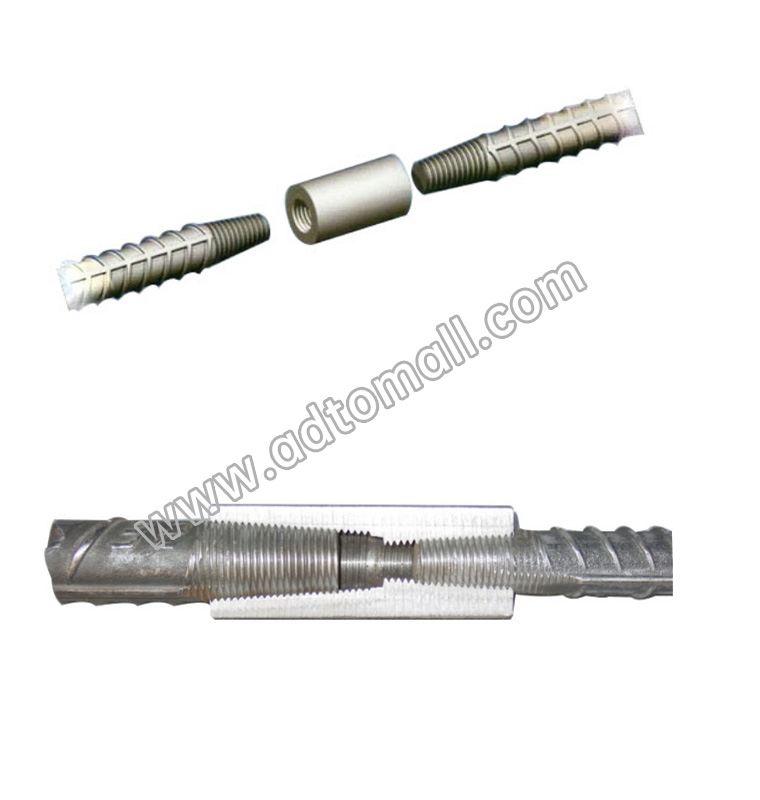 Specification:
Product Name
Picture
Size
OD (mm)
Length (mm)

Weight (kg)

Taper Rebar Coupler
Taper degree : 3 degree
D12
22
58
0.13
D16
26
65
0.207
D20
31
85
0.367
D25
36
95
0.505
D32
45
115
0.865
D40
60
138
1.9
Product Advantage:
1. Raw Material -Saving,high energy saving,high work efficiency.
2. Construction Environmental Protection, no frame, no noise pollution.
3. It is not be effected by the chemical composition and types of reinforced bars and won't be influenced by weather and work-site.
4. Low cost, simple operation
5. Can be prefabricated and the construction period can be shortened
6. High dimension precision,reliable quality and stable performance.
7. High strength. The tensile strength usually more than 600 Mpa, it can reach 110% of yield strength of parent rabe.
8. After 2 million times of fatigue strength test, the connection is in good condition.
9. According to the inspection of National Construction Quality Supervision and Testing Center, the rebar coupler joint performance has reached the Grade I splicing rebar joint of JGJ107-2016 Industry Standard.
Technical Advantages

1) High splice strength, which could exert ultimate tensile and compression strength of rebar, it could satisfy the requirements stipulated in the Chinese standard JGJ107, American standard UBC1997, British standard BS8110, French Standard NF35-20-1, German standard DIN1045, ISO15835 and other requirements in the relevant standards;
2) Easy to operate and maintain, no need for technicians, fast splicing on construction site;
3) Several types of splices, which could be suitable for rebar splicing when the rebar cage or the bending rebar is used;
4) High production efficiency, it only takes less than 1 minute to upset and make one thread on the site;
5) High adaptability, the splicing could be conducted when the power is off, or under water, or at super high position, or windy, rainy and snowy weather.
6) Environment-friendly, material-effective.
7) Inexpensive to purchase, maintain and repair.
8) The Splicing could be produced in advance without influencing the construction period.
9) Full-Tension splice, bar break under tensile tests.
10) Manufactured under strict quality assurance plan ISO 9001
Quality Control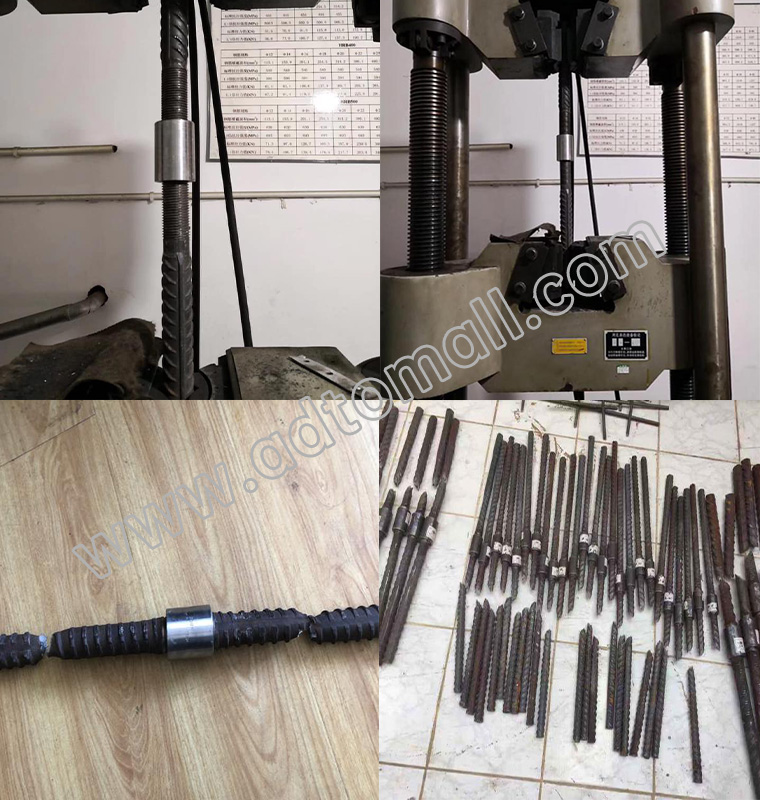 Factory & Inventory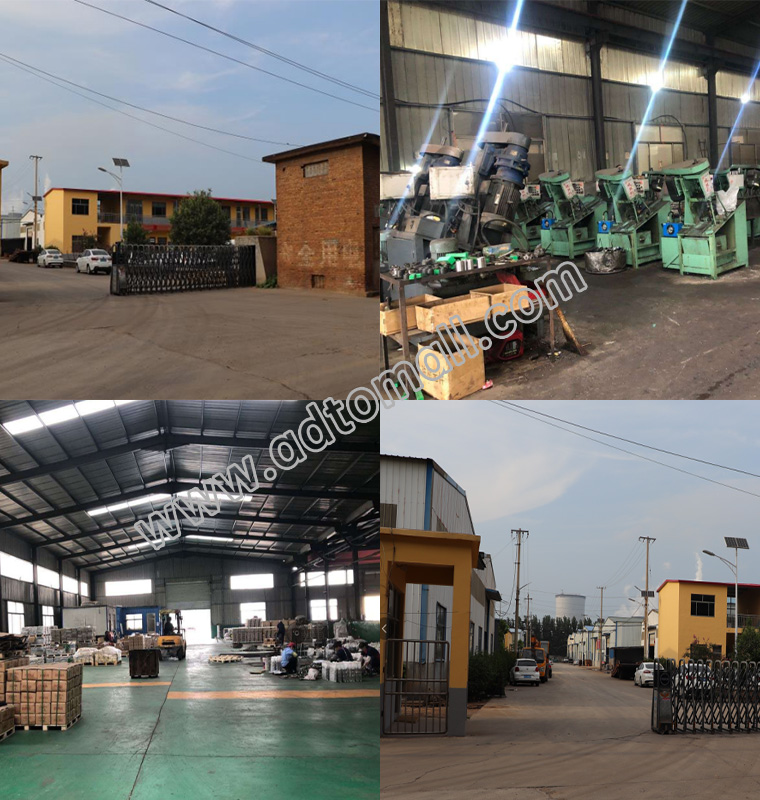 Production Processes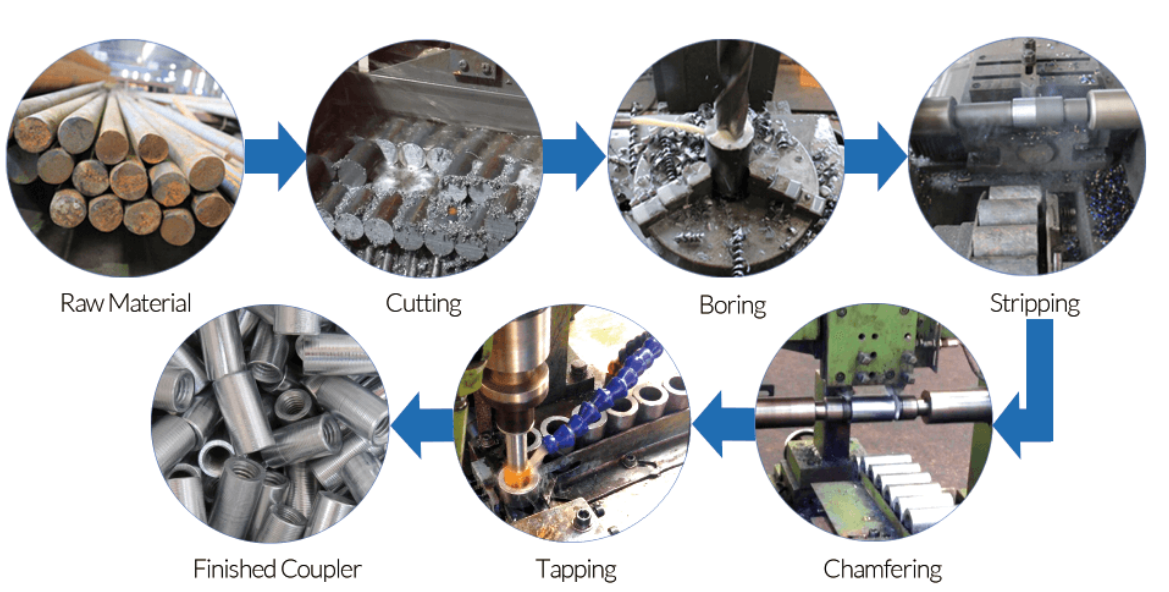 Package & Shipping