Introduction
The crane lift jump formwork, CB-180 and CB-240, are mainly used for large-area concrete pouring, such as for dams, piers, anchors, retaining walls, tunnels and basements.
CB-180 & CB-240
1. Structure drawing of diagonal strut type
2. Structure drawing of truss type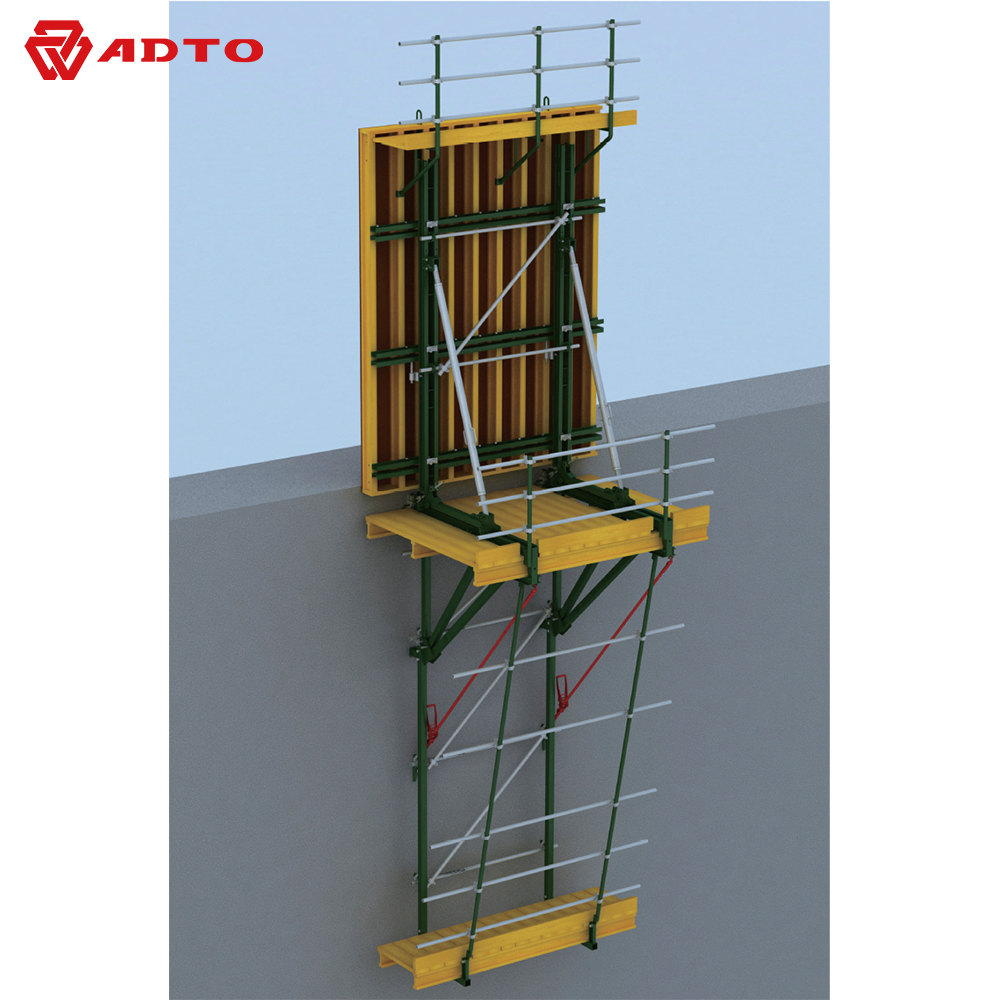 Components introduction:
Anchor system is the load bearing system of the whole formwork system. It consists of tensile bolt, anchor shoe, climbing cone, high-strength tie rod and anchor plate. The anchor system is divided into two types, A and B, which can be selected according to requirements.
Anchor system A
①Tensile bolt M30
②Climbing cone M30/D20
③High-strength tie rod D20/L=300
④Anchor plate D20
Anchor system B
①Tensile bolt M36
②Climbing cone M36/D20
③High-strength tie rod D20/L=300
④Anchor plate D20
Accessories:
Adjusting spindle Pin for main waler Waling-to-bracket holder
Flange clamp Pin Taken out tool for climbing cone Hairpin
Project Application: