The First Session of ADTO Building Material International Procurement Trade Consultative Fair
The first session of the ADTO Building Material
International Procurement Trade Consultative Fair
is about to
open from Dec. 7 to 11 in Changsha, China.
ADTO Building Materials has many big projects in more than 170 countries and regions.
It covers all kinds of engineering materials
Gathering 6000 potential high-quality customers
2000 international customers
20 overseas subsidiaries
We sincerely invite you to visit!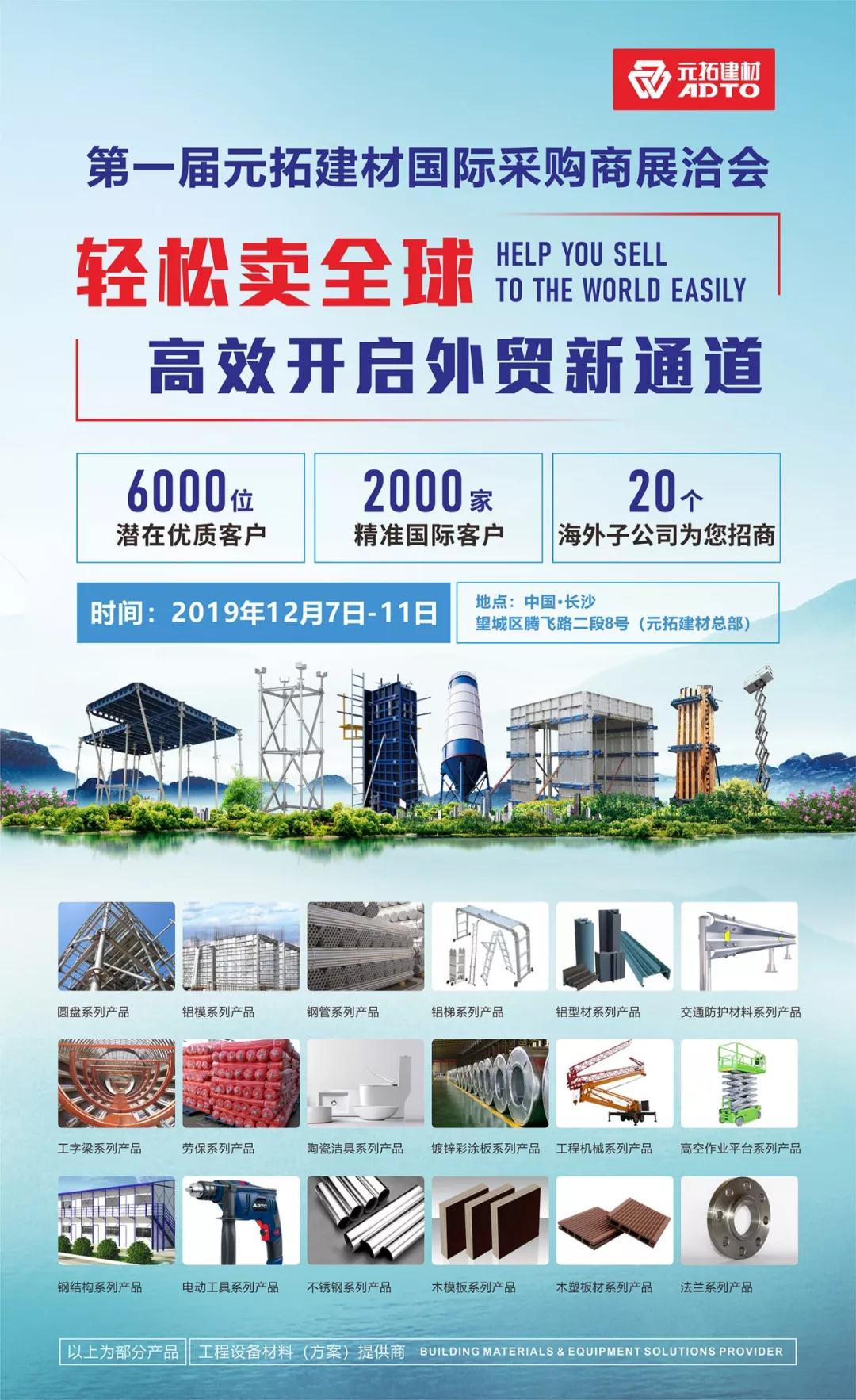 The new mode! The new trend! The new channel!
Helping you to open the new channel to fortune quickly.
Energize and Empower.
Creating a new future by intelligence.
We looking forward to witnessing the future with you.
Related News